ABOUT ME
HI, I'M ELSA ESPINO!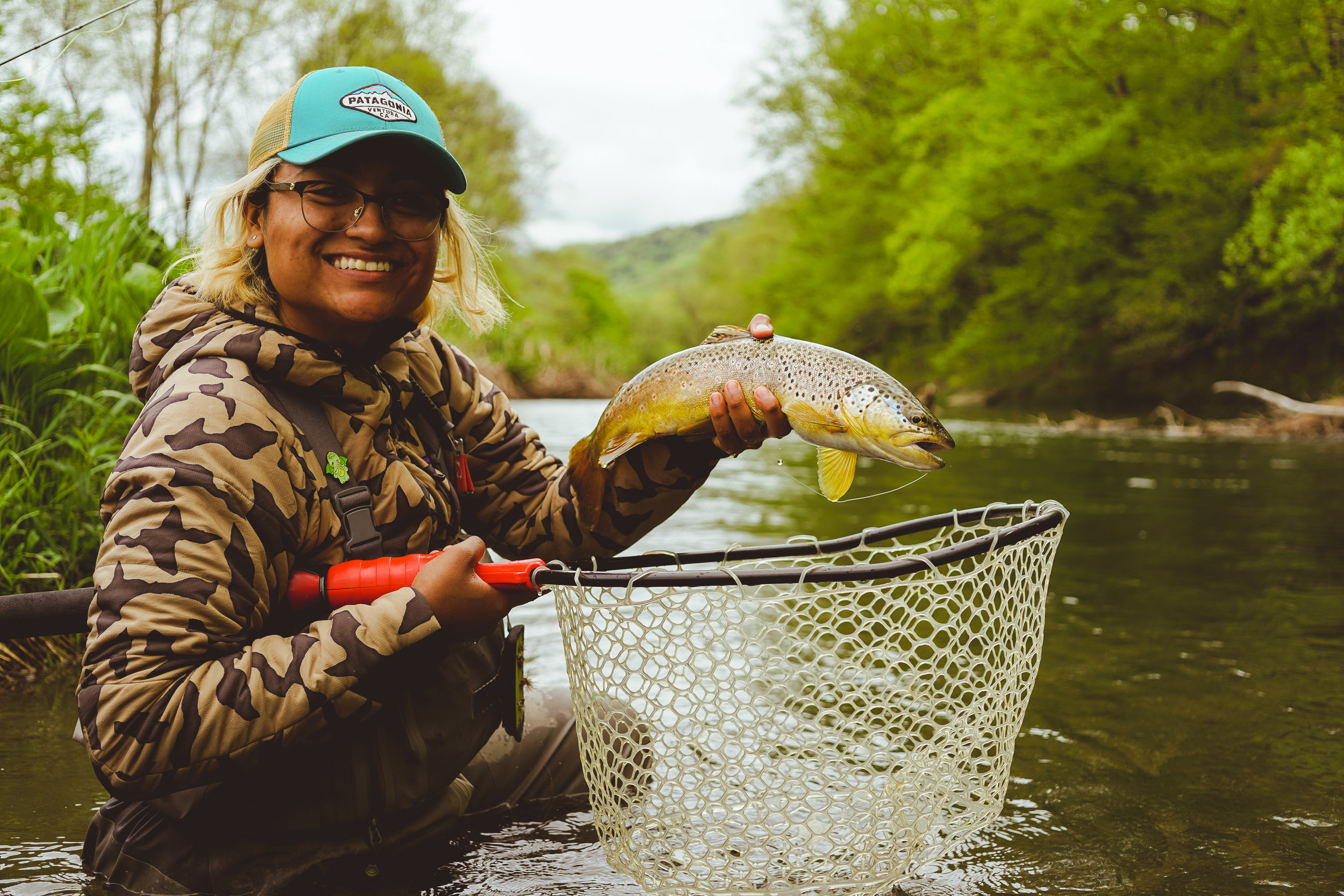 I'm a photographer based out of New York City. I love to create, be outdoors, and travel with my best friend, Christian Medina!
I met my amazing boyfriend back in 2013, when I was going to school at the University of Washington. At that time, Christian was stationed with the Army at Fort Lewis in Washington. We met each other at my friend's house party and have been together since!
Over the past few years, I have struggled figuring out who I was because I always thought you had to be a doctor or a lawyer to be considered successful. And that's what I did, I went to school at UW to study Criminal Justice. Don't get me wrong, there are still aspects of my field that I love such as helping the community and victims. It took me a while to find clarity; I didn't know who I was. I learned fly fishing thanks to Christian and made me feel like I was a part of something greater. Then, I started to slowly pick up a camera and take pictures here and there. But it wasn't until we moved to NYC that my passion really developed.
After landing a job working for the Department of Education, I was let go. At first it bummed me out but I soon realized that the money didn't matter and that I should focus on my happiness and doing something that I actually love. So I took that time while unemployed to take some business classes and focus on photography. During this time I was accepted into the B&H Portfolio Development Program which allowed me to really hone in on my craft. I attended photo critiques, attended conferences and expos and have learned the importance of networking.
Fast forwarding to right now, it's been eight months since I lost my job and I love every second of it! As a member of the Portfolio Development group, I am currently working on a project focused on the female skateboarding culture in NYC. The show will take place July 2019. Below is a glimpse of the skateboarding girls here in NYC. They rock!
FUN FACTS ABOUT ME (:
1. IF YOU COULD EAT ONE FOOD FOR THE REST OF YOUR LIFE IT WOULD BE: TOFU PHO
2. I AM BEST KNOWN AS: PHOTOGRAPHER & FLY FISHERWOMAN
3. MY FAVORITE IG ACCOUNTS: @BRIANAKING (CUZ SHE'S SUPER COOL), @BRONXNATIVE (LOVE THE COOLNESS), @PETA (KEEPS ME ON CHECK WITH MY BELIEFS) AND @MIGUELQUILES (HIS PORTRAITS ARE AMAZING!)
4. IF YOU COULD MEET ONE PERSON DEAD OR ALIVE, IT WOULD BE: SELENA QUINTANILLA
5. MY DRINK OF CHOICE IS: FRESH SQUEEZED IPA OR A FLOWER POWER IPA (ANYTHING IPA!)
6. MY FAVORITE MOVIE GENRE: HORRORRRRRRRRR!
7. MY GO-TO OUTFIT IS: CHRISTIAN'S CLOTHES + MY SLIP ON VANS
8. SOMEDAY I WANT TO: CREATE A NON-PROFIT, PUBLISH A PHOTOGRAPHY BOOK, EXPLORE AND DOCUMENT LOUISIANA, GET BETTER AT ROCK CLIMBING, BECOME SCUBA CERTIFIED, CREATE A HOMELESS SHELTER AND BE FEATURED IN A GALLERY IN NYC
9. I AM DEATHLY AFRAID OF: HEIGHTS
10. WHAT ETHNICITY AM I COMMONLY MISTAKEN WITH: FILIPINO, I'M ACTUALLY MEXICAN

SHORT NARRATIVE ON FLY FISHING